Membership in Rock County Jumpstart is free.  The following list is just a few of the services we provide to business owners, free of charge. 
Referrals to an extensive network of free business services available to minority business owners
One-on-one coaching (unlimited hours)
Access to free business mentors (local business owners in our community who volunteer their time, and other mentors through our various partner organizations)
Free workshops (marketing, sales, finance, etc)

Free technical assistance (training on QuickBooks and other business software, connections with business professionals) 

Ability to participate in the Jumpstart Incubator
Ability to participate in the Jumpstart Accelerator and Next Step Acceleration
Assistance locating and securing alternate sources of funding (micro-loans, ARPA funds, grants, and other sources of funding)*
Assistance with writing a business plan, or referral to organizations that offer this service for free
Assistance locating retail space for your business
Networking opportunities
*Rock County Jumpstart is not a lender or direct source of funding.
Membership is free. Register today. Complete the following membership form. 
Contact Us



Our Partners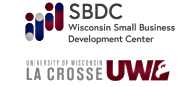 Rock County Jumpstart is a fiscally sponsored project of
Center for Community Stewardship (C4CS), a 501(c)3 non-profit organization.