The Jumpstart Incubator provides a full range of services and support designed to bring a business idea to life, or strengthen an existing business – making it successful, sustainable and more resilient to future economic downturns.  To participate in the Incubator, you must be a member of Rock County Jumpstart. If you're not a member, membership is free. Become a member here.
The Rock County Jumpstart Incubator combines on-line classes with in-person classes, workshops, one-on-one coaching, technical assistance (like connecting you to professional service providers & other consultants, helping you pay for important and necessary professional fees),  and other services that business owners need to grow their business. The incubation period varies. For some business owners it's 6 months, for others it's 18 months.  We encourage business owners to choose whatever pace works best for them. 
Jumpstart members can choose not to participant in the Incubator or Accelerator programs at all and simply select various services as needed.  Contact us to learn more:  608.473.7877
We've partnered with LinkedIn Learning to create a Small Business Education Learning Path that will strengthen the skills of the business owners we serve. This learning path has video courses that we provide to our members for free:
Business Planning
Marketing & Social Media
Business Financials
QuickBooks Basics
Credit Building & Repair
Nonprofit Training
Technology & Tools
Apply for our business incubator here. 
Schedule one-on-one coaching designed to address your specific needs. Please schedule your free coaching (in-person or via Zoom video) by clicking here.
Contact Us



Our Partners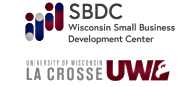 Rock County Jumpstart is a fiscally sponsored project of
Center for Community Stewardship (C4CS), a 501(c)3 non-profit organization.