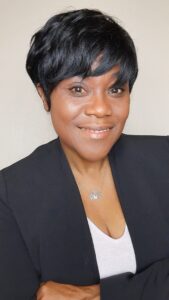 Genia Stevens, Founder and Executive Director 
For over 20 years, Genia has supported clients with marketing strategy development, strategic planning, business plan development, and community engagement. Genia has extensive experience with nonprofit strategic planning and designing digital marketing and social media strategies with a focus on organizational development, community outreach, community engagement and fundraising. For three years, Genia served as the Entrepreneur in Residence for Madison College – Goodman South Campus.
Genia has served on numerous nonprofit boards and committees, including the City of Beloit Equal Opportunities Commission, the Beloit NAACP Economic Development Committee, the Beloit NAACP Political Action Committee, the Foundation for Madison's Public Schools, the Beloit Memorial High School's Master Planning Committee, and the Beloit School District Strategic Planning Committee.
Genia was named a YWCA Rock County Woman of Distinction and she's been named one of Wisconsin's Most Influential Black Leaders. She's currently serving as a Rock County Board Supervisor, representing District 13 and a she's member of the Board of Directors of  Madison Region Economic Partnership (MadREP).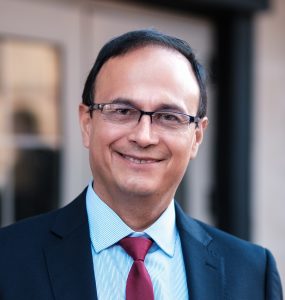 Edward Caceres, Manager of Latino Support Services
Edward Caceres develops and leads initiatives that expand on the services we provide businesses owned and operated by the Latino/Latinx community in Rock County.
Edward, a native of Lima, Peru, brings a unique blend of cultural diversity and professional expertise. Fluent in both English and Spanish, he is a passionate advocate for business and community development.
With a background as a seasoned business advisor, Edward specializes in bringing innovative business concepts to life. He excels in creating comprehensive business plans, devising effective marketing strategies, and providing financial guidance for securing vital funding. His commitment to building a strong business foundation is unwavering.
Edward holds a degree in Marketing from the Peruvian Business School (IPAE) and a master's degree in management from Rockford University, enhancing his knowledge and skills. He is also a dedicated advocate for renewable energies and sustainability, reflecting his commitment to a brighter future.
Outside of the corporate world, Edward finds joy in exploring emerging technologies like 3D printing and the multifaceted applications of artificial intelligence. His enthusiasm extends to piloting drones, a passion that mirrors his desire for innovation. Additionally, he treasures moments spent with his family and embraces the enriching experiences that travel offers.
Edward Caceres is not just a business advisor, but a visionary dedicated to crafting success stories and adapting to the ever-evolving modern world.
Steering Committee
Alnisa Allgood – Founder & Executive Director, Collaboration for Good
Barry Baderstercher – Owner, Badertscher Commercial Real Estate
Kevin Leavy – Beloit City Council
Advisory Board
Wanda Sloan – Community Activist
Lester Grace – Owner, Backyard Barbecue
Rock County Jumpstart is a fiscally sponsored project of Center for Community Stewardship, a 501(c)3 nonprofit organization.
Contact Us



Our Partners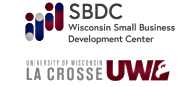 Rock County Jumpstart is a fiscally sponsored project of
Center for Community Stewardship (C4CS), a 501(c)3 non-profit organization.