The Jumpstart Accelerator is a free program designed to accelerate the lifecycle of Black and Latino-owned businesses located in the Rock County area. The Accelerator uses a hybrid form of in-person and online training, integrating classroom learning with real-world experiences and challenges of business ownership. 
Our accelerator is uniquely designed for small business owners who don't fit the traditional, and often restrictive and exclusive, accelerator model. We work with minority-owned micro and small businesses like, food trucks, cleaning businesses, restaurants, home-based bakeries, gift shops, trucking companies, landscapers, contractors, and more. This program includes 10 weeks of classroom learning, and a commitment of 2 years of wrap-around support and assistance designed specifically for Accelerator participants.
The 10 weeks of classroom learning ends with a Pitch event where a panel of judges will choose the top 3 ideas and award cash prizes.
Join us at the Winter 2023 Accelerator Pitch Night, Thursday, January 19th at the Beloit Public Library from 5pm – 7:30pm.  Registration is required.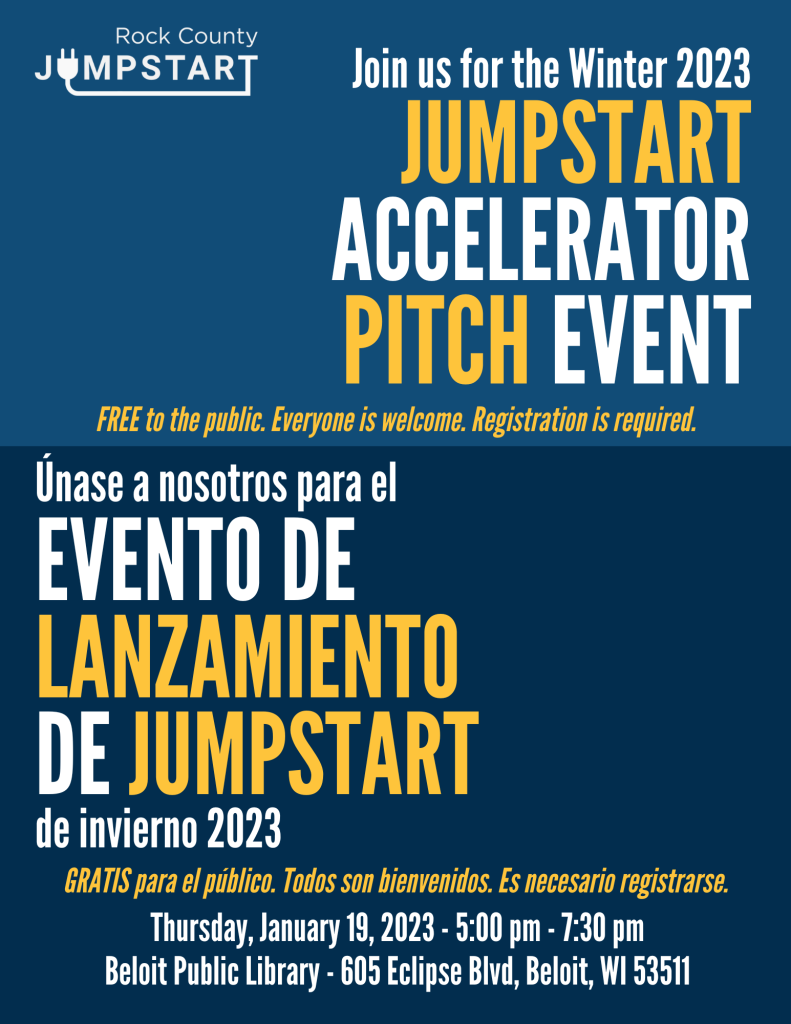 For sponsorship opportunities, contact Genia Stevens at gstevens@rockcountyjumpstart.org