The Jumpstart Incubator provides a full range of services and support designed to bring a business idea to life, or strengthen an existing business – making it successful, sustainable and more resilient to future economic downturns.  To participate in the Incubator, you must be a member of Rock County Jumpstart. Membership is free. Become a member here.
The Rock County Jumpstart incubator integrates free on-demand learning with in-person classes, workshops, one-on-one coaching and other important technical assistance that business owners need to to scale their business. The incubation period varies. For most business owners, it's 2 years, for others it's 6 months.  We encourage business owners to choose whatever pace works best for them. 
Incubator participants can choose not to participant in the Accelerator programs.

We've partnered with LinkedIn Learning to create a Small Business Education Learning Path that will strengthen the skills of the business owners we serve. This learning path has 200+ video courses that we provide to our members for free:
Business Planning
Marketing & Social Media
Business Financials
QuickBooks Basics
Credit Building & Repair
Nonprofit Training
Technology & Tools
Our Small Business Education Learning Path is available in Spanish. Contact us to learn how you can participate in our incubator: hello@rockcountyjumpstart.org
Schedule one-on-one coaching designed to address your specific needs. Please schedule your free coaching (in-person or via Zoom video) by clicking here.
Contact Us



Our Partners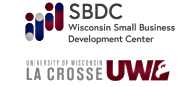 Rock County Jumpstart is a fiscally sponsored project of
Center for Community Stewardship (C4CS), a 501(c)3 non-profit organization.