This is a 10-week advanced Acceleration program where business owners focus heavily on their company's financial readiness, preparing for business loans, building relationships with business bankers, and pitching to investors. Next Step Acceleration participants will spend 10 weeks learning how to speak intelligently to bankers and investors on things like:
High-cost items and how to choose cheaper alternatives
Best and worst-case scenarios, putting your budget somewhere in the middle.
Balance sheets
How and when your business is going to be profitable
How much do they intend to take from the business as a salary or wage
Other sources of funds in reserve
Next Step Acceleration Participants must complete the first Accelerator to move on to the Next Step Acceleration. Contact us to learn more about how the  Next Step Acceleration application process works:  608.473.7877
Contact Us



Our Partners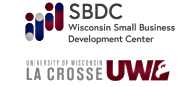 Rock County Jumpstart is a fiscally sponsored project of
Center for Community Stewardship (C4CS), a 501(c)3 non-profit organization.