Why Our Work is Important
A recent national study ranks Janesville and Beloit near the bottom of the stack of small metro areas when it comes to wages for minority workers. Minority-owned companies often create jobs for people from the owner's ethnic or racial group and the success of those companies creates vehicles for economic growth within the Black community.
Rock County Jumpstart surveyed 65 Black business owners in the Rock County area. We learned that 67% have been in operation for 1 – 3 years, 3% have been in business for 5+ years, 62% have an annual revenue of $25K – $30K per year, with only 17% earning $100K or more annual revenue.
We surveyed an additional 32 Black community members in Rock County. Only 39% had been in operation for 5 years or more. Of the 32 Black business owners who stated they once owned a business in Rock County in the past 15 years, only 10.2% of them generated $100K or more revenue annually.
We ascertain that, without Rock County Jumpstart's assistance and the creation of a robust entrepreneurial ecosystem that invests in Black businesses, a significant percentage of the 65 Black businesses currently operating in Rock County may close by the end of 2021 – maybe even sooner. Rock County Jumpstart's goal is to help current Black business owners grow their business and encourage Black community members in Rock County to launch new businesses.
If you'd like to donate to Rock County Jumpstart to support our work, visit our DONATION PAGE. All donations are tax deductible.
Contact Us



Our Partners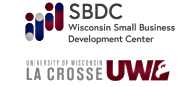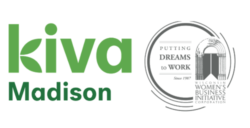 Rock County Jumpstart is a fiscally sponsored project of
Center for Community Stewardship (C4CS), a 501(c)3 non-profit organization.