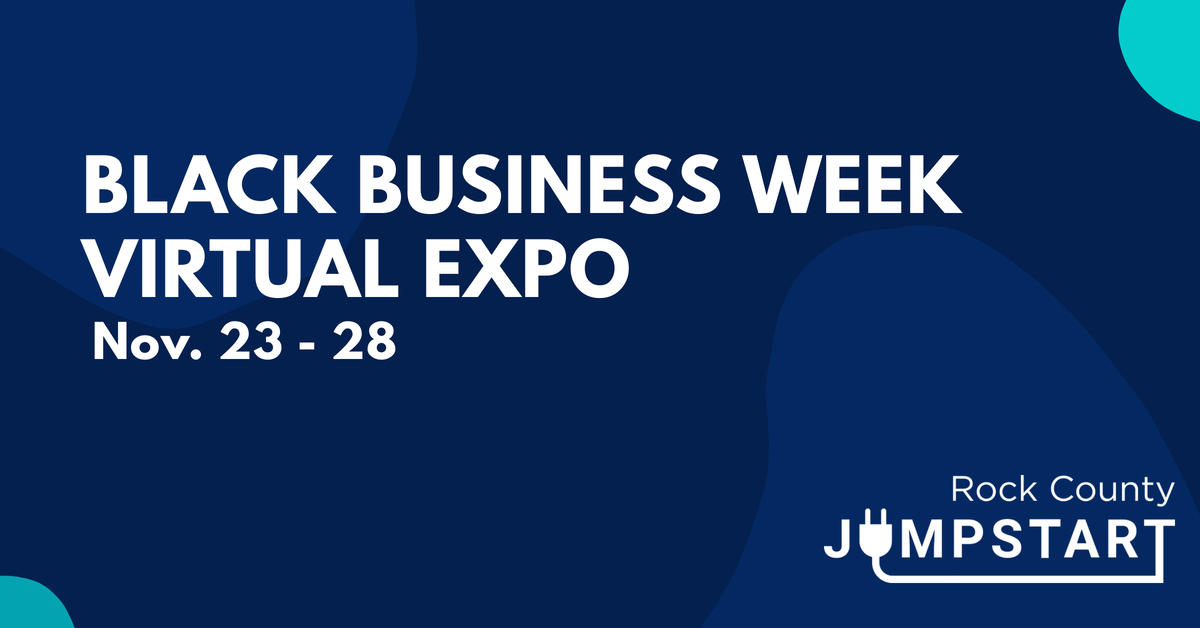 The Black Business Week Virtual Expo will take place November 23 – 28, 2020 and feature Black-owned businesses in Rock County and surrounding areas. Between November 23rd and 27th, Black business owners will promote their business during 15-minute time slots using a virtual vendor booth. The expo will stream live from Rock County Jumpstart's Facebook page.
The event will end with a Pop-Up event on Small Business Saturday on November 28th.
Community members are encouraged to buy local and buy Black during the busy shopping season. Black Friday is November 27th, Small Business Saturday is November 28th, and Cyber Monday is Monday, November 30th.  For those who are still able to spend during the holidays during the COVID pandemic, we ask that you spend your money locally and that you remember to support Black-owned businesses.
Check this page again soon to see a list of vendors who will participate in the Black Business Week Virtual Expo.
Click here to secure a vendor spot. Click here to become a sponsor.